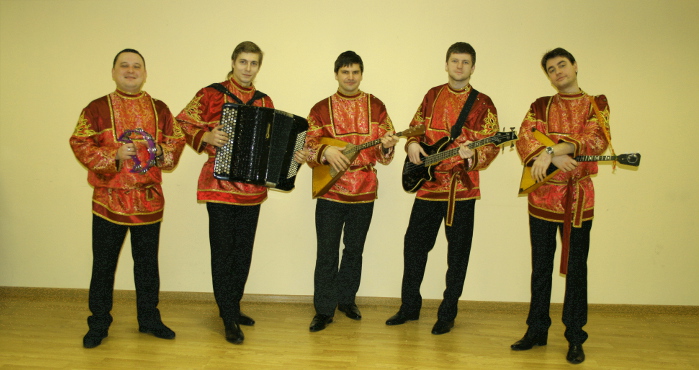 |

Pictures
All participants of the band «Valday» are highly professional musicians possessing bright identity, magnificent performing equipment, exquisite interpretation of giving a musical material.
The band consists of two balalaikas, bayan, bass guitar, percussion instruments.
In their repertoire there are works of the various creative directions, for example traditional compositions of the Russian national ensemble and modern variety of works.
Being an integral part of the Academic choir of the Russian song "Slavic Tunes" under control of the Honored worker of arts of the Russian Federation Alexander Darmastuk, the instrumental band «Valday» has the individual concert programs for solo projects.